New Cody's Crew Apparel
Is now in.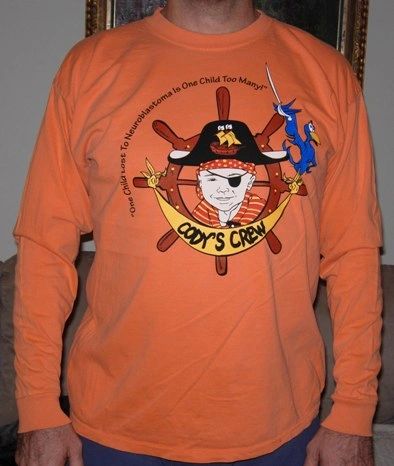 Short Sleeve T's Long Sleeve T's
Hoodies and Sweats Cody's Crew Logo

All of our items are of the finest quality pigment dye designed by Barry Chovinard. They are beautiful! We have all of these items in adult unisex and children sizes. We also have long and short sleeve T's in womens sizes. They are now available for purchase.

Note: Adult small and all Children's sized hoodies have logo on the back.